Summary of Frontier Forum on Immune Metabolism
Being aware of the importance of cross-regulation of immunity and metabolism for immune system development and function and with the aim to promote basic and translational research of Immunology in China, especially in the field of immune metabolism, the "Frontier Forum on Immune Metabolism (Online)" was held on May 15, 2022. Initiated by Professors Xuetao Cao and Yuzhang Wu, the conference was jointly sponsored by the Chinese Society of Immunology and the National Key Laboratory of Medical Immunology.
Well-known experts in immune metabolism research and young immunologists who have made original achievements in recent years were invited to give speech. They are: Professor Bo Huang from the Chinese Academy of Medical Sciences/Peking Union Medical College, Professor Rongbin Zhou from University of Science and Technology of China, Professor Di Wang from Zhejiang University School of Medicine, and Professor Peng Jiang from School of Life Sciences of Tsinghua University, Professor Yifu Qiu from the College of Future Technology of Peking University, Professor Zeping Hu from the School of Pharmaceutical Sciences of Tsinghua University, Professor Hongbo Hu from West China Hospital of Sichuan University, and Professor Qiang Zou from Shanghai Jiao Tong University School of Medicine.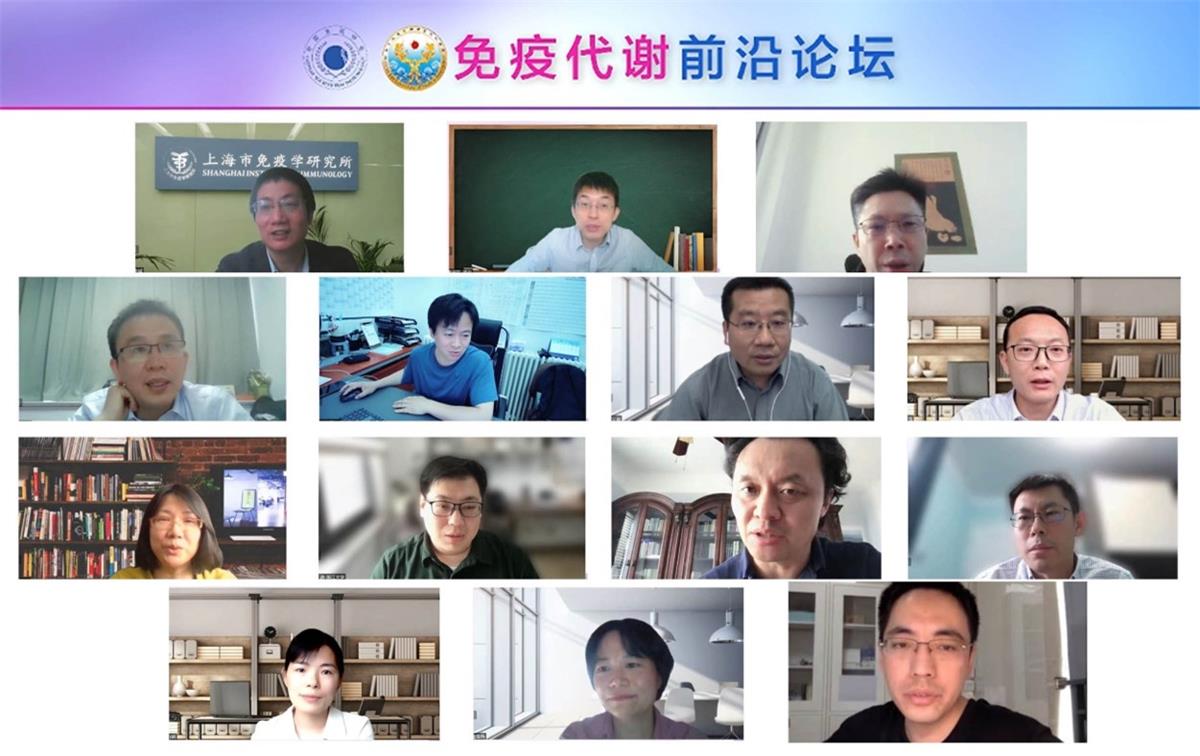 During the meeting impressive reports were made, the latest progress in immune metabolism was discussed, and multi-aspect academic exchanges and cooperation were promoted. The topics covered the advances and progresses in the field of immune metabolism, including metabolic remodeling and molecular mechanism of inflammation, infection and tumor, metabolic regulation of immune cell development and function, metabolic dysregulations of immune related diseases, application of metabolomics technology in Immunology research and other frontier fields.
This meeting had attracted great interests from Immunology researchers and students. The total number of hits of the live broadcast of the conference reached 25,012, and the number of participants was 17,072. Warm interactive discussions were made between speakers and audience, and the conference achieved the aim to strengthen the academic community and activate exchanges in the field.
Chairmen of the meeting:
Juan Liu(National Key Laboratory of Medical Immunology, Institute of Immunology, Second Military Medical University)
Bin Li(Shanghai Institute of Immunology, Shanghai Jiao Tong University School of Medicine)
Zhongjun Dong(School of Medicine and Institute for Immunology, Tsinghua University)