5th Chinese-German Joint Symposium of Immunology
Chinese Society of Immunology (CSI) and German Society of Immunology (DGFI) organized 5th Chinese-German Joint Symposium of Immunology during December 4-8, 2016, in Dresden, Germany. This symposium is funded by Chinese-German Science Center. Prof. Xuetao Cao, Secretary-General of CSI, Prof. Zhigang Tian, President of CSI, and Prof. Dieter Kabelitz and Prof. Stefan Meuer, the past President of DGFI, co-chaired this symposium.
Co-sponsored and co-designed by CSI and DGFI, the symposium provides a great communicative opportunity for researchers from both sides. At the opening ceremony, Prof. Jürgen Wienands, President of DGFI, and Prof. Cao gave speeches respectively, on the achievements in the past and the future opportunities and prospects for further cooperation between two societies.
The theme of this symposium is "micro-environment, inflammation and tumor immunity". 30 experts from China and Germany attended it. Besides the plenary talks, "discussion groups" were introduced first time in this year, focusing topics on 1) Cell signaling and activation; 2) Immune cell and micro-environment; 3) Autoimmunity and inflammation; 4) Anti-tumor immune response. This structure ensures to be an excellent platform to share new discoveries in basic research, to translate the latest technologies and to promote science education.
The participants from CSI side are: Prof. Xuetao Cao and Prof. Xiaofeng Qin from Chinese Academy of Medical Sciences, Prof. Zhigang Tian from School of Life Sciences, University of Science & Technology of China, Prof. Yu Zhang from Peking University, Prof. Xiyun Yan, Prof. Zhihai Qin, Prof. Youcun Qian, Prof. Chenqi Xu, Prof. Pengyuan Yang from Chinese Academy of Sciences, Prof. Limin Zheng from Yat-Sen University, Prof. Baoxue Ge and Prof. Dapeng Zhou from Tongji University, Prof. Zhinan Yin from Jinan University, Prof. Qingjing Wang from Zhejing University attended the symposium. On DGFI side, 16 immunologists attended the symposium, including Prof. Andreas Radbruch from Universität Leipzig, Prof. Dieter Kabelitz and Prof. Ottmar Janssen from Keele University, the President of DGFI, Prof. Jürgen Wienands from Georg-August-University of Göttingen, etc.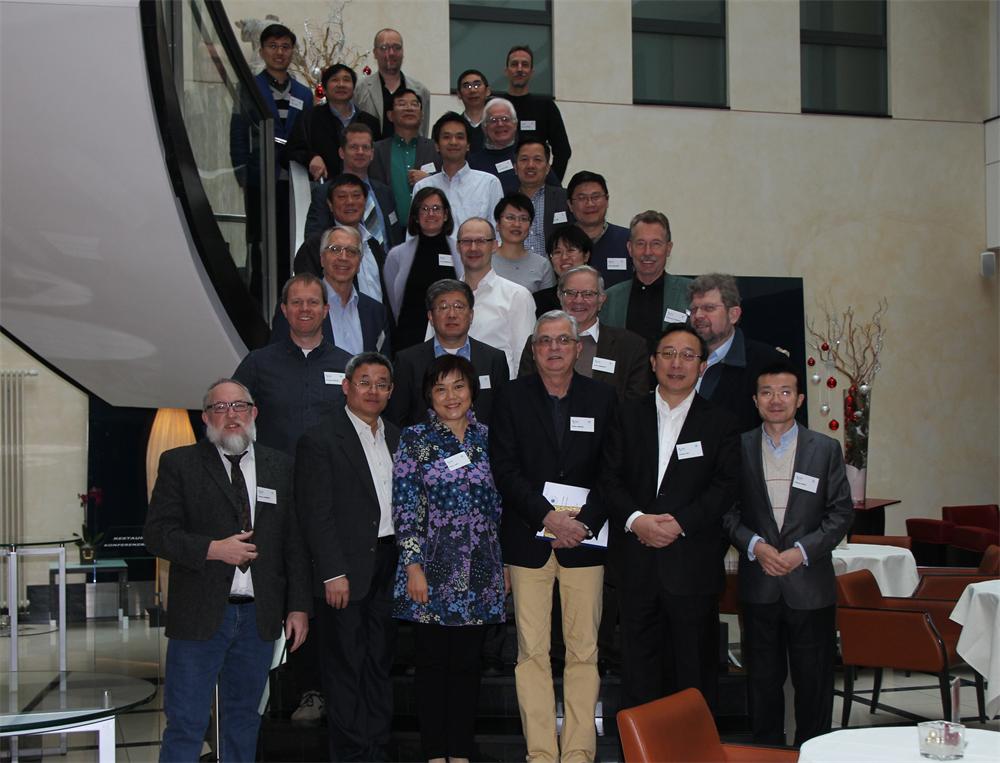 On the last day of the symposium, Mr. Zhao Mougen, the director of Chinese-German Science Center, delivered a warm speech to congratulate the success of this Symposium, introduced the funding programs and related new policies, expressed hopes for closer cooperation between China and Germany to promote the development of immunology. Participants from both sides expressed gratitude for the long-term trust and support by the Chinese-German Science Center.
After the academic conference, the experts from two countries had warm and effective discussions on how to further promote bilateral cooperation in immunology research. Productive suggestions were given on how to strengthen the trainings and exchanges, to further expand the scope of cooperation, and to start substantial research collaboration. The next Joint Meeting will be held in Hangzhou during Nov. 9-12, 2017.