The 14th International Symposium on Dendritic Cells
The 14th International Symposium on Dendritic Cells in Fundamental and Clinical Immunology (DC2016)was held on October 14-18th, 2016 in Shanghai international convention center, Shanghai, China. The international symposium on Dendritic Cells is organized under the calling of one of the recipients of the 2011 Nobel Prize in Physiology or Medicine, Prof. Ralph M. Steinman (1943 –2011), and held every two years in different countries. This symposium aims to bring together the international scientific community of DC researches to share the new trends and emerging subjects in the field of dendritic cells.
Professor Xuetao Cao, the Secretary-General of CSI chaired the Opening ceremony. Professor Jacques Banchereu from the Jackson Laboratory, USA, Professor Yongjun Liu from Sanofi, USA, Professor Federica Sallusto from IRB, USI, Switzerland, and Professor Xuetao Cao gave welcome remarks as the co-chairs of the scientific program committee of DC2016.
In the next 5 days, 28 leading experts from the global world joined to DC2016 and made brilliant speeches centered on 8 traditional and newly emerging topics. These topics were: DC development and transcriptional regulation, DC PRRs signaling and epigenetic regulation, antigen processing and presentation, DC and T cell subsets, DC and infectious diseases and microbiomes, DC and inflammation diseases, DC and immunotherapy for cancer, and clinical trial and translational science. These topics not only contented the originality in basic immune research but also showed the potential applications in clinical immunology. Professor Ronald Germain from NIH, USA, Prof. Michel Nussenzweig from the Rockefeller University, USA and Prof. Tak Mak form Princess Margaret Cancer Centre, Canada brings 3 keynote brilliant speeches, which showed the top international research level of the world. VIP scientists from Australia, Canada, China, France, India, Japan, Korea, Singapore, Switzerland, UK and USA brought 25 plenary talks based on their extensive experience and the impact of their contribution to their respective field. DC2016 also provide much opportunities for the young investigators to give them chances to give the oral presentations.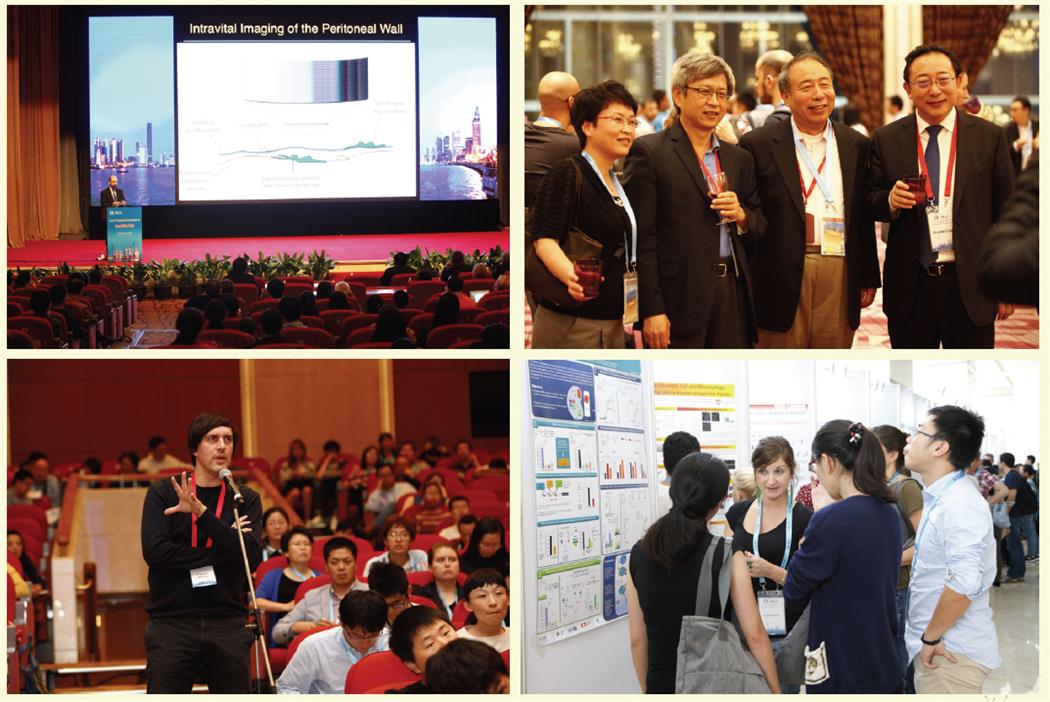 As a special session, Dr. Ursula Weiss, the senior editor of Nature, Dr. Peter Lee, the editor-in-chief of Immunity, Dr. Angela Colmone, the editor of Science Immunology, Dr. Lucy Bird, the senior editor of Nature Reviews Immunology and Dr. IoanaVisan, the senior editor of Nature Immunology had intended the "Meeting Editors" progress, and communicated with the participators, gave many useful information and advantages to them.
Professor Jacques Bancereau chaired the Closing Ceremony, and during the ceremony, Professor Yongjun Liu presented Travel Award of DC2016 to 10 excellent young investigators from the global, to encourage the young scientists to keep on working.
Over 600 participants from both China mainland and abroad came to DC2016. This successful international symposium promotes communication and cooperation between Chinese and the foreign immunologists. Chinese Society for Immunology and the National key laboratory of Medical Immunology & Institute of Immunology, Second Military Medical University worked as the organizers.
The 15th International Symposium on Dendritic Cells will be held in Aachen, Germany in 2018.