CSI Symposium of American Association of Immunologists 2017 Annual Meeting
Chinese Society for Immunology (CSI) symposium of American Association of Immunologists (AAI) 2017 Annual Meeting was held in Washington DC, USA, May 13th, 2017. It has been 10 years since CSI began to host a society symposium at AAI annual meeting. Prof. Arlene Sharpe, President of AAI, delivered a wonderful opening speech. Prof. Zhigang Tian, President of CSI, made a retrospection of the 10 year symposium history and promoted the17th International Congress of Immunology (ICI), hosted by International Union of Immunological Societies (IUIS) and CSI, which will be held in 2019 in Beijing, China.
The topic of Symposium is Host Responses to Infection and Tumor, co-chaired by Prof. Zhigang Tian from University of Science and Technology of China and Prof. Yangxin Fu from UT Southwestern Medical Center. 5 invited professors made talks and shared their findings, including: 1) Cuihua Liu, CAS Key Lab. of Pathogenic Microbiol. and Immunol., Inst. of Microbiol.,Chinese Acad. of Sci., China: Regulation of host cellular functions by M. tuberculosis secreted effector proteins; 2) Xiaoyu Hu, Inst. for Immunol., Tsinghua Univ., China: Regulation of inflammation by Notch signaling; 3) Chenqi Xu, Inst. of Biochem. and Cell Biol., Chinese Acad. of Sci., China: Membrane lipids and T cell signaling; 4) Lilin Ye, Inst. of Immunol., Third Military Med. Univ., China: T cells in B cell follicle; 5) Lai Wei, Sun Yat-sen Univ., China, Epigenetic therapy for inflammatory disease targeting helper T cells.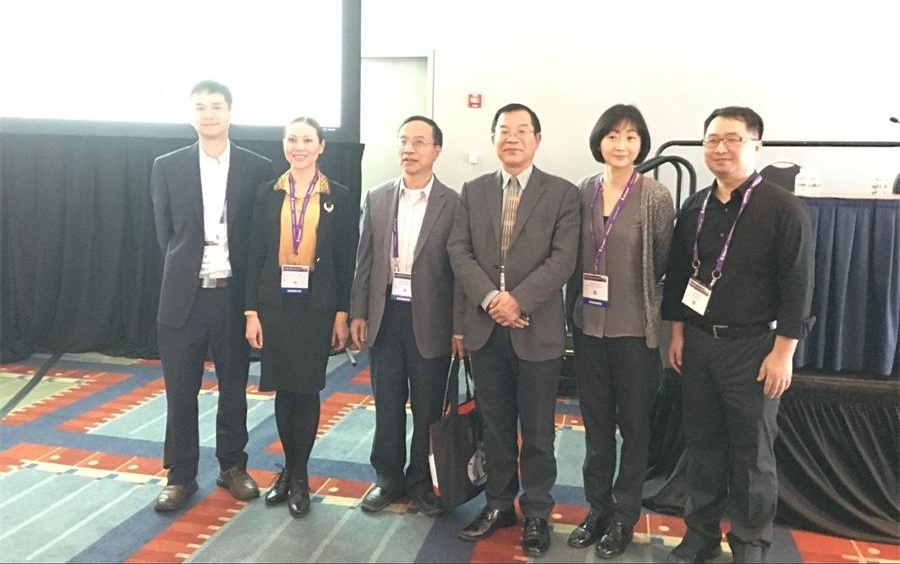 CSI symposium of AAI has been witnessing the rapid development of immunological research in China, for one thing, the symposium became more and more attractive. There are about 300 AAI participants attended the meeting, sharing and exchanging ideas, discussing interested topics.
Meanwhile, in order to promote the 17th ICI, after the successful promotion during the 16th ICI in Melbourne, CSI and IUIS for the second time worked together, distributed the conference brochures, give aways with Chinese characteristics during the AAI, which proved to be another success.