2nd CSI-BSI Joint Symposium on Immunology
Co-hosted by Chinese Society for Immunology (CSI) and British Society for Immunology (BSI), the 2nd CSI-BSI Joint Symposium on Immunology has been held in Chongqing on June 1 to 4, 2018. Around 30 immunologists were invited to attend and give a speech in the meeting.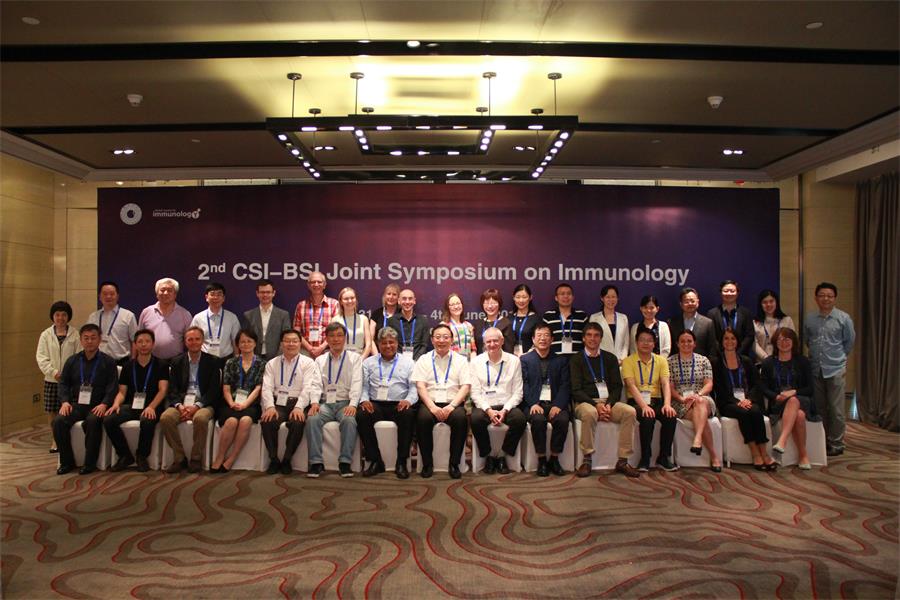 The Chinese-British Joint Symposium on Immunology was designed as a platform to provide opportunities for the scientists to know each other, and chances for them to have face to face discussions about their co-interested issues. It is understood that only the mutual knowledge of each other and friendship are the solid start point for the bilateral collaboration between two countries.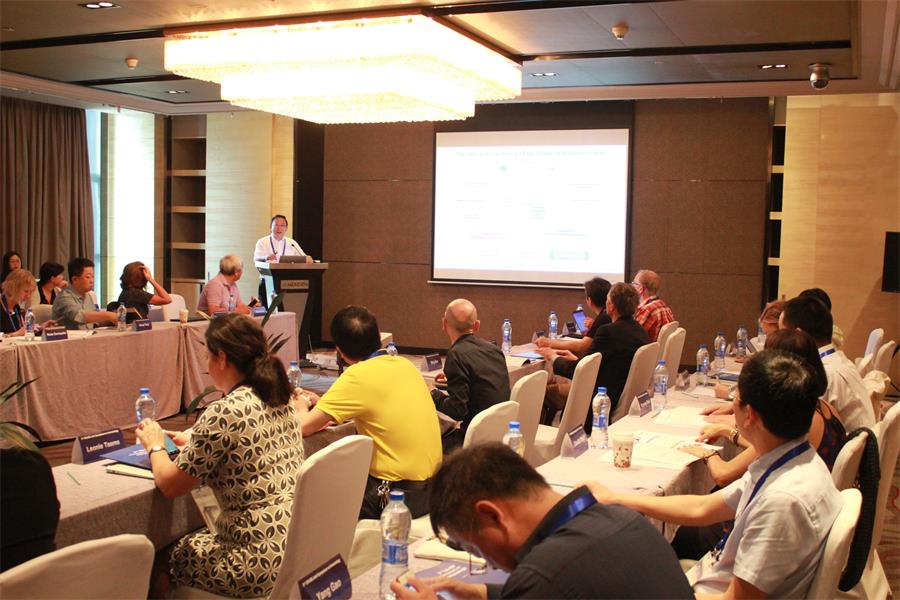 For the academic ideas sharing and exchange, delegates from China and UK made brilliant reports mainly focused on: novel regulatory immune cell subsets, NK cell function in anti-tumor immunity, virus infectious immunity in infants, innate lymphoid cell, inflammation and immunity in ageing, B cell immunity.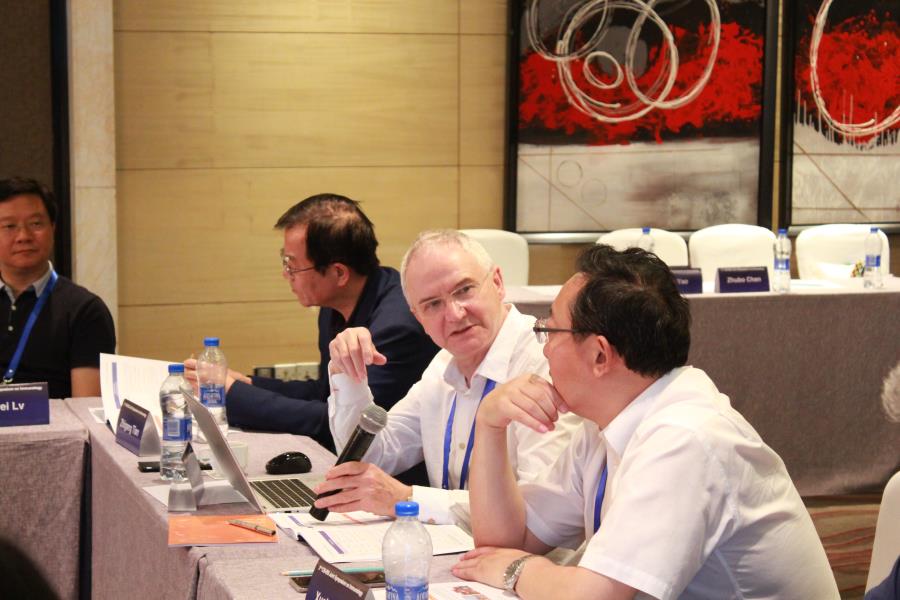 15 immunologists from UK participated in this symposium, including Prof. Peter Openshaw, Prof. Xiao-Ning Xu from Imperial College; Prof. Arne Akbar, Prof. Helen Lachmann, Prof. Claudia Mauri from University College London; Prof. Graham Ogg, Prof. Gavin Screaton, Prof. Tao Dong and Associate Prof. Jan Rehwinkel from University of Oxford; Prof. Gary Entrican and Prof. Rose Zamoyska from University of Edinburgh; Prof. Leonie Taams from Kind's College London; Prof. Chris Buckley from University of Birmingham; Prof. Deborah Dunn-Walters from University of Surrey; BSI Policy and Public Affairs Manager, Ms. Shannon Lacombe. Chinese immunologist representatives included Prof. Xuetao Cao from Nankai University; Prof. Zhigang Tian from University of Science & Technology of China; Prof. Yuzhang Wu and Prof. Lilin Ye from Third Military Medical University; Prof. Bing Sun, Prof. Hong Tang and Prof. Yuting Ma from Chinese Academy of Medical Sciences; Prof. Bing Su from Shanghai Jiao Tong University; Prof. Yiwei Chu from Fudan University; Dr. Qunyan Lv from National Natural Science Foundation of China; Prof. Taoyong Chen and Associate Prof. Juan Liu from Second Military Medical University; Prof. Liwei Lv from University of Hong Kong; Prof. Bo Huang from Chinese Academy of Medical Sciences; Prof. Chengjiang Gao from Shandong University; Prof. Li Yang from Peking University.
After the academic part of the meeting, Chinese and British experts discussed and made suggestions on how to foster further bilateral collaboration in immunology research in different levels. Agreements have been made to initiate the joint young immunologist exchange program, collaboration information sharing and promoting, and put more British represent into the 17th International Congress of Immunology, which will be held during October 2019 in Beijing.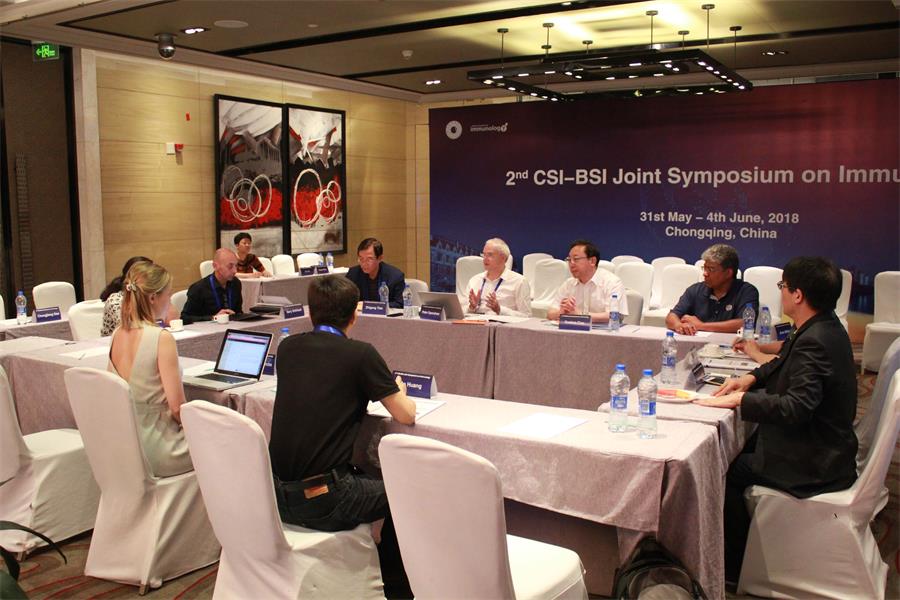 This year is the 30th anniversary of CSI's founding and there will be a celebration ceremony during the 13th Annual Meeting of Chinese Society for Immunology. BSI president and secretary general received the invitation from CSI to attend the meeting.