Release Ceremony of Common Problems of Immunity and Human Health Popular Science Serial Books was Held in Beijing
On the occasion of the 17th International Congress of Immunology (17th ICI, IUIS 2019), release ceremony of Common Problems of Immunity and Human Health popular science serial books was held on October 21, 2019 in Beijing.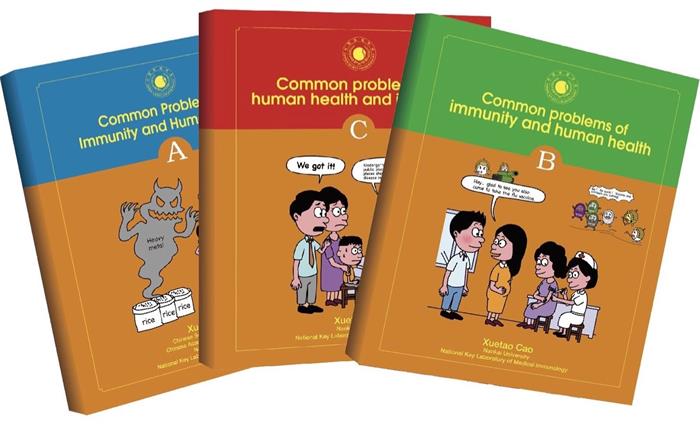 Prof. Xuetao Cao, Secretary General of Chinese Society for Immunology (CSI), introduced background of both Chinese and English versions of these books. The Chinese version of this serial (10 books) was written by CSI members and published by People's Medical Publishing House. To promote international scientific and cultural communications and exchanges, CSI decided to select essential parts of the Chinese version to make English version (3 books). The English version of serial books was finished before October this year.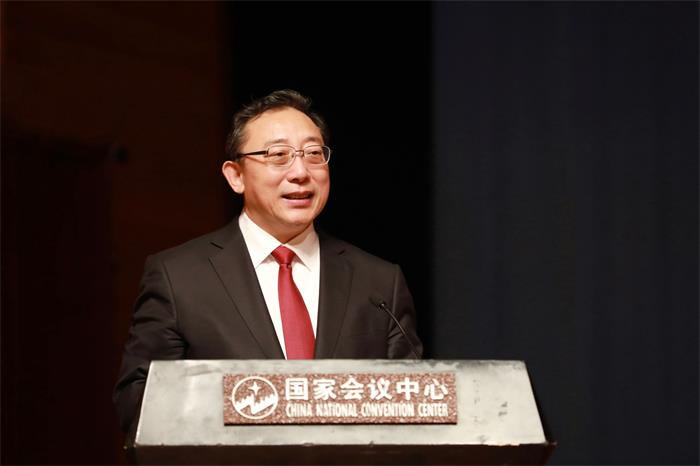 As Prof. Cao said, Chinese people are paying more attention to the health problems while their well-beings are improved steadily. CSI councils are aware of the social responsibility on scientists' shoulders, and writing popular science books is an important means to promote public medical knowledge. Chinese version of the serial books took 4 years and were written by over 200 CSI members and specialists. There are 327 immunological questions and answers closely related to everyday life in Chinese version and 107 ones in English version. To make books more readable these questions and answers are showed in pictures with common language explanations. By reading these books people may have clearer understanding to make decisions when necessary.
The Nobel Laureate in Physiology or Medicine 2011, Prof. Jules Hoffmann from University of Strasbourg and CSI Vice President, Prof. Wei He from Chinese Academy of Medical Sciences unveiled English version of the books. The whole ceremony was presided by CSI President, Prof. Zhigang Tian from University of Science and Technology of China.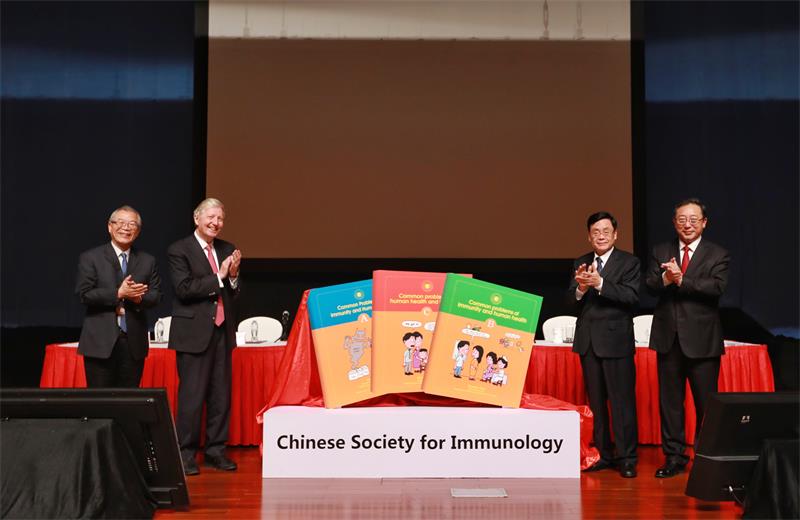 Chief Editor of these books is Prof. Xuetao Cao and Vice Editors are Prof. Zhigang Tian and Chair of CSI Science Popularization and Education Committee, Prof. Yizhi Yu from Second Military Medical University. These books are also result of mutual efforts of CSI Science Popularization and Education Committee, the National Key Laboratory of Medical Immunology, China and CSI Central Office.