Summary of the 17th International Congress of Immunology
Organized by the International Union of Immunological Societies (IUIS) and hosted by Chinese Society for Immunology (CSI), the 17th International Congress of Immunology (the 17th ICI, IUIS 2019) was successfully held from October 19th to October 23rd, 2019 at China National Convention Center (CNCC), Beijing, China.
The 4-day programme officially began after an exciting opening ceremony. Following a wonderful congress introduction video there were three speeches made by the Executive Vice President and Chief Executive Secretary of Chinese Association of Science and Technology (CAST), Dr. Jinpeng Huai, President of Steering and Academic Committees of IUIS 2019, Secretary General of CSI, Prof. Xuetao Cao, Vice President of Steering Committee of IUIS 2019, President of IUIS, Prof. Alberto Mantovani from Humanitas University respectively. The opening ceremony was presided by President of Organizing Committee of IUIS 2019, President of CSI, Prof. Zhigang Tian from University of Science and Technology of China.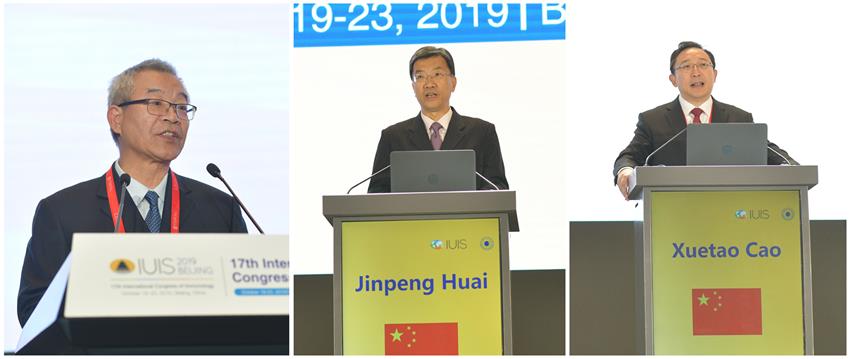 Opening Ceremony
(Left, Prof. Zhigang Tian; Middle, Dr. Jinpeng Huai; Right, Prof. Xuetao Cao)
As Dr. Jinpeng Huai said, immunology is the most important part of the medical and biological sciences. There have been so many scientific breakthroughs of immunologic research in the last two centuries from the discovery of vaccination to safe organ transplantation, and current immunotherapy broadly used in clinic. Immunological research has changed and redefined modern medicine, and will continue to explore the new diagnostics and treatments of significant health issues. Based on the common awareness of the close relations between science development and human welfare, the scientific associations and societies have been and will be continuing to serve the scientist community to promote collaborations between countries and regions.
The ICI is a triennial meeting and it is the first time ICI comes to China. It took CSI seven years to prepare for the congress. In 2012, CSI council decided to host the 17th ICI and began the preparation of bidding presentation. During the 15th IUIS General Assembly (2013, Milan) CSI competed with German, Russian and Greek societies and won the bid. The following years witnessed mutual efforts and every step of IUIS and CSI took to make the 17th ICI not only possible, but hugely successful in several senses.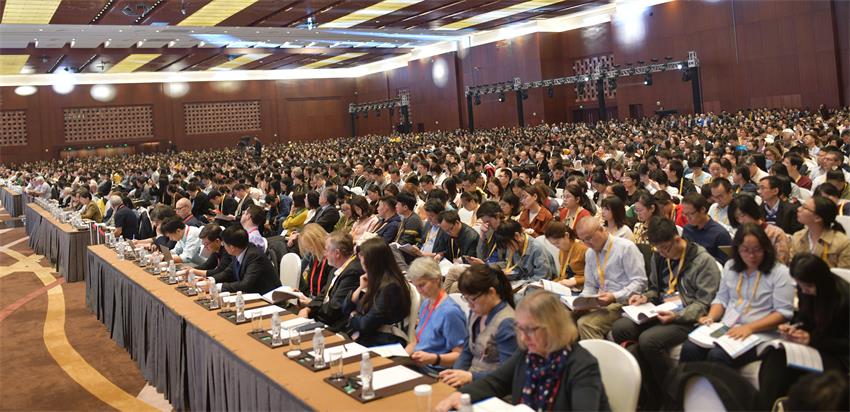 1. Exciting academic programme. 57 leading immunologists including 3 Nobel laureates (Prof. Peter Doherty, Prof. Jules Hoffmann, Prof. Tasuku Honjo) were invited to give keynote, plenary and major symposium lectures. The main topics are the hotspots in the field of immunology: Innate Immunity and Infection, T cell Immunity, B cell Immunity, Immune Cell Subsets in Development and disease, Immune Receptor Signaling, Autoimmunity and Tolerance, Human Immunology and Vaccines, Tumor Immunology and Immunotherapy, Mucosal Immunity and Microbiome, Metabolism and Immunity, Neuro-immune Interaction, Advanced Technology in Immunology.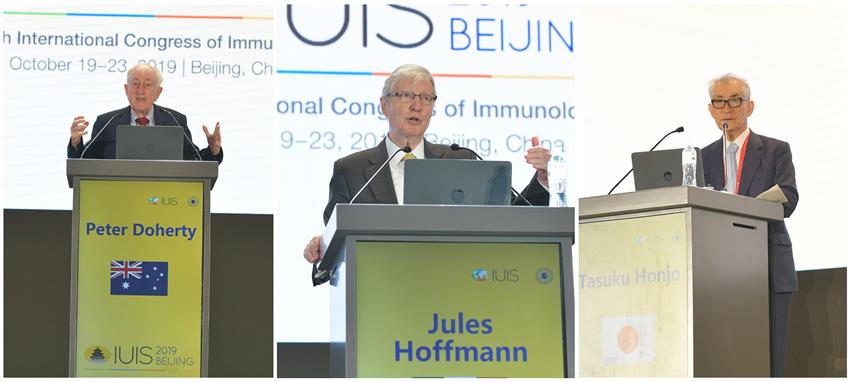 Keynote Lectures
(Left, Prof. Peter Doherty; Middel, Prof. Jules Hoffmann; Right, Prof. Tasuku Honjo)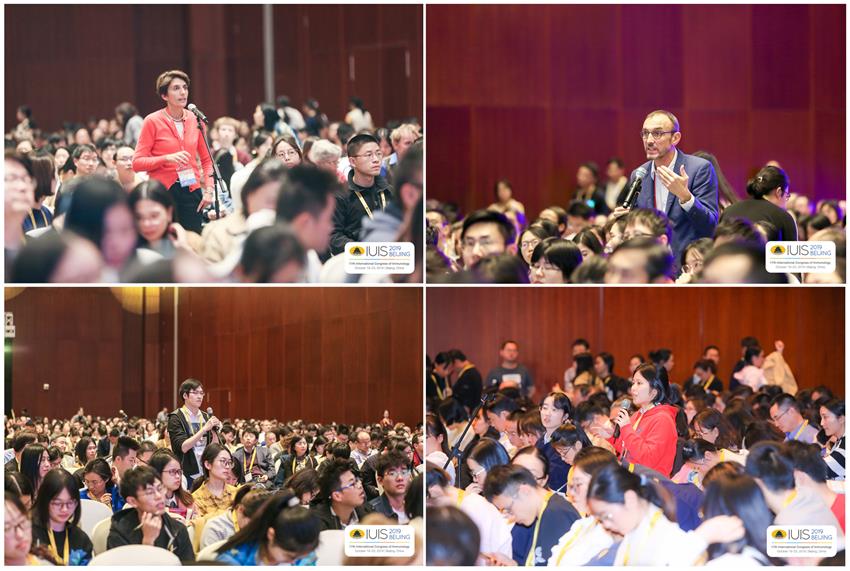 2. Achievement of geographic balance and gender balance. Total 198 immunologists were invited to give symposium talks in the congress. They were recommended by the national societies and the female scientists were encouraged to attend the meeting as speakers and co-chairs. The result is satisfying as 50% of the symposium speakers are female immunologists.
Highlights of Women Speakers
3. The biggest one in the history of ICI. The 17th ICI attracted 6,506 registered delegates from 78 countries and regions. The number of abstracts received is over 3,700, among which 416 were selected to give oral presentations in the workshops and 2,754 were presented as posters.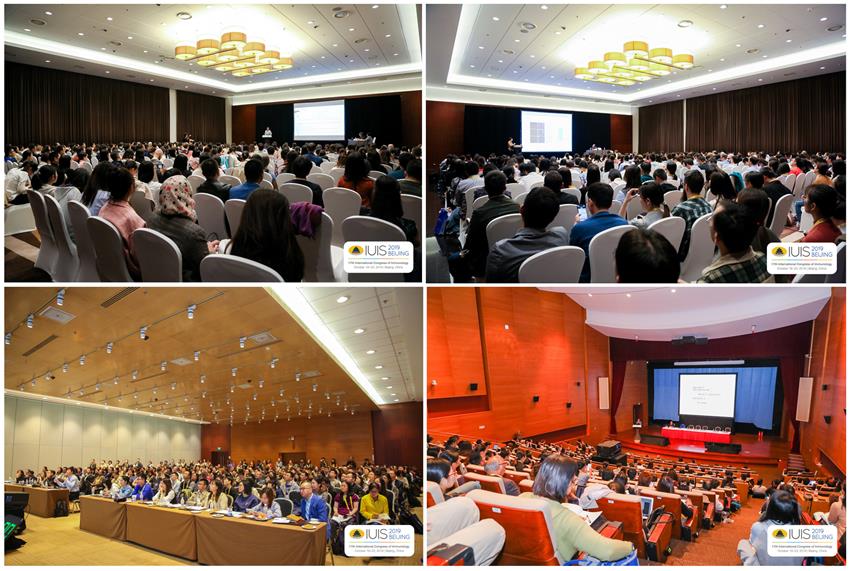 Symposia and Workshops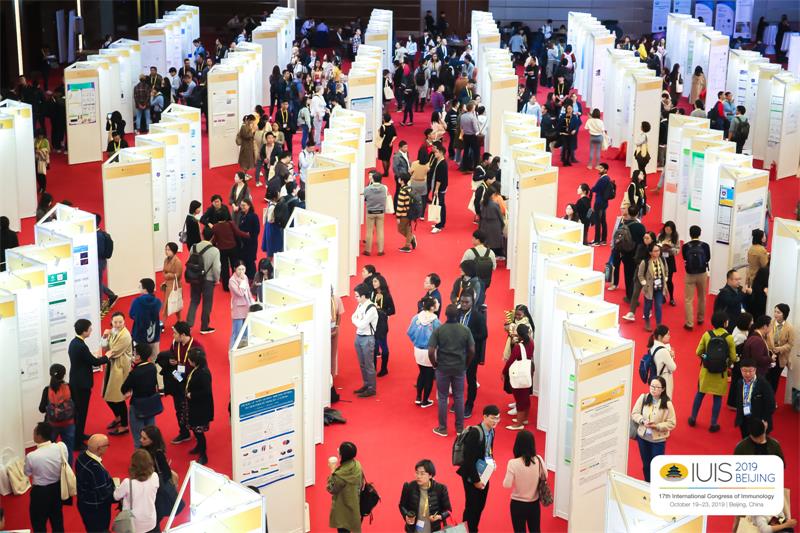 Poster Communication
4. The multiple awards provided to encourage early career researchers to attend the meeting. Several societies and federations including CSI, American Association of Immunologists (AAI), European Federation of Immunological Societies (EFIS) and Federation of Immunological Societies of Asia-Oceania (FIMSA) offered travel awards to their members, young immunologists from developing countries and female scientists. These awards gave young researchers opportunities to exchange ideas and knowledge together on the most frontiers of immunology and its application. As the host of the congress, CSI provided travel awards to African, South American, German and Indian PostDocs and PhD students, as well as female scientists recommended by the Gender Equality and Career Development Committee of IUIS.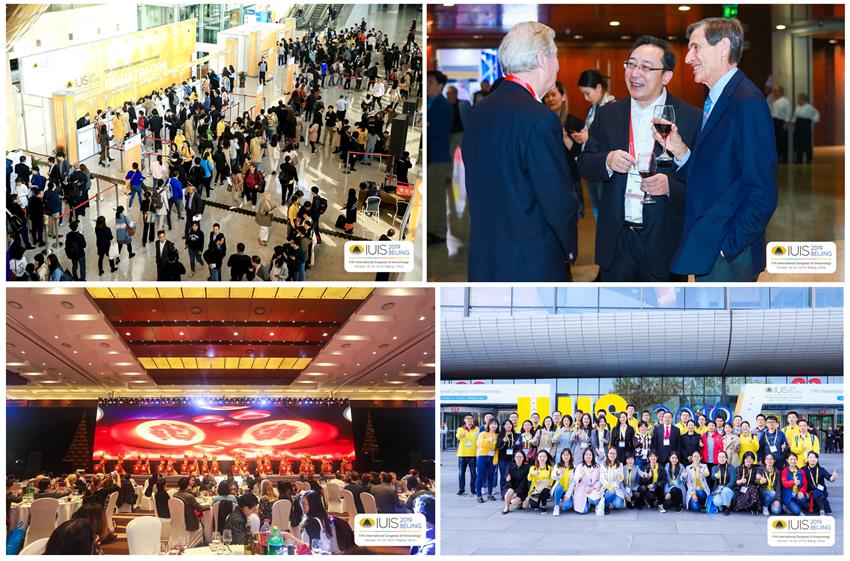 Upper Left, On-site Registration; Upper Right, Welcome Reception; Left Down, Conference Dinner; Right Down, Group Photo of Volunteers
Hosting ICI in China is a dream of the old generation of Chinese immunologists. To make it true CSI made great effort and even skip its annual national meeting this year. Fortunately, CSI received great support from the provincial societies and all its members. With their active participation there were altogether 4,984 registered delegates from China.
The intense and pleasant 4-day mind storming, the active performance of Chinese young researchers gave delegates great impression. Invited speakers sent congratulation and thank you letters to CSI for this tremendous and unforgettable occasion of the global immunologist family.
Main Events of IUIS 2019 Preparation
1. CSI won the bid for the host of the 17th International Congress of Immunology (2013, Milan)
2. IUIS came to China for the site speculation and signed agreement with CSI (2015, Beijing)
3. IUIS and CSI promoted the 17th ICI during the 16th ICI (2016, Melbourne)
4. CSI announced the CSI-African Travel Awards during the FAIS Congress (2017, Tunisia)
5. 2017 Annual Meetings of Academic and Organizing Committees of IUIS 2019 were organized by CSI during the 2017 CSI Annual Meeting (2017, Tianjin)
6. 2018 Annual Meetings of Academic and Organizing Committees of IUIS 2019 were organized by CSI during the 2018 CSI Annual Meeting (2018, Shanghai)
7. Pre-ICI Meetings of Academic and Organizing Committees of IUIS 2019 were organized by CSI (2019, Suzhou)